PUBLISHING NEWS
The publisher selected our Cover Graphic.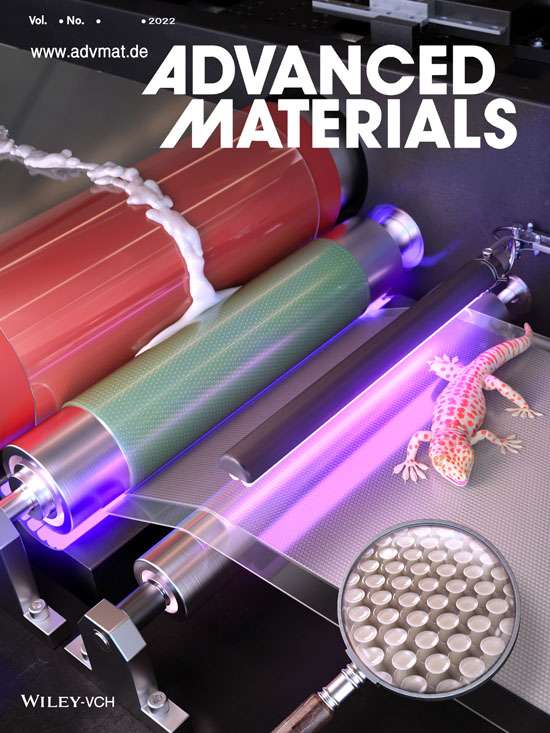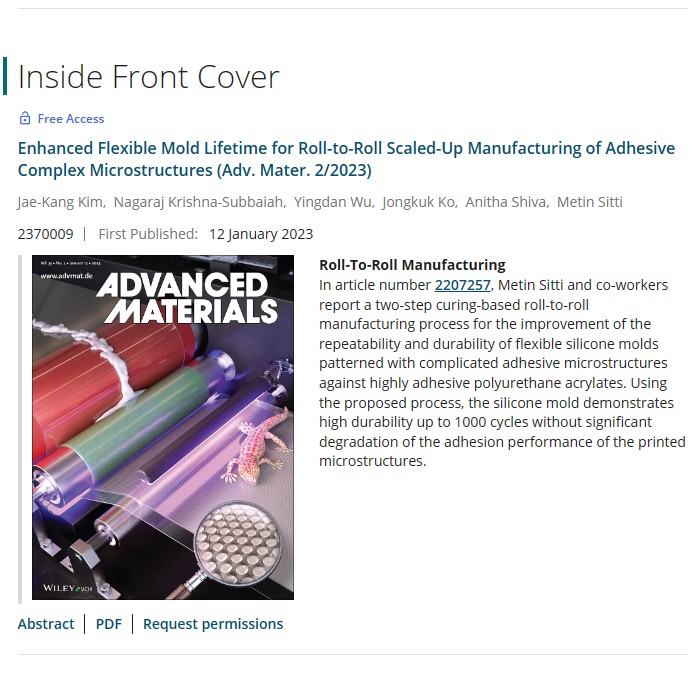 ADVANCED MATERIALS _ Inside Front Cover
Volume 35, Issue 2
January 12, 2023
Enhanced Flexible Mold Lifetime for Roll-to-Roll Scaled-Up Manufacturing of Adhesive Complex Microstructures
(Adv. Mater. 2/2023)
Jae-Kang Kim, Nagaraj Krishna-Subbaiah, Yingdan Wu, Jongkuk Ko, Anitha Shiva, Metin Sitti
2370009 First Published: 12 January 2023
https://onlinelibrary.wiley.com/doi/10.1002/adma.202370009
Image created by Younghee Lee / CUBE3D Graphic.