PUBLISHING NEWS
The publisher selected our Cover Graphic.
Wiley_ADVANCED ENERGY MATERIALS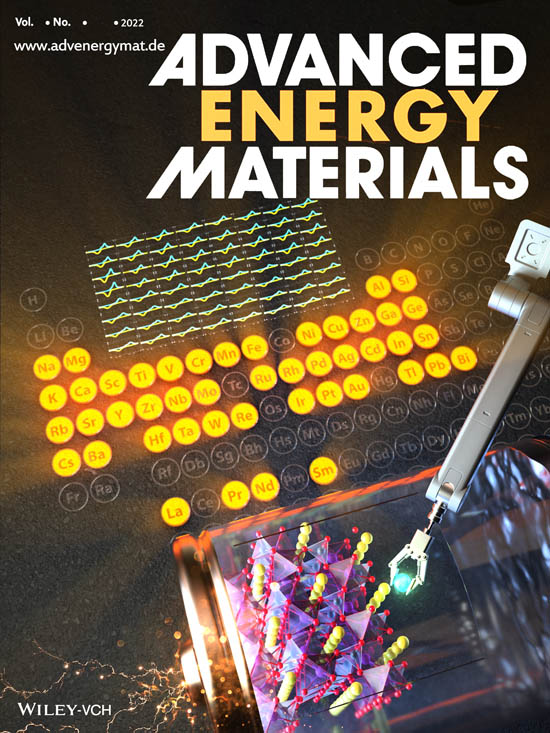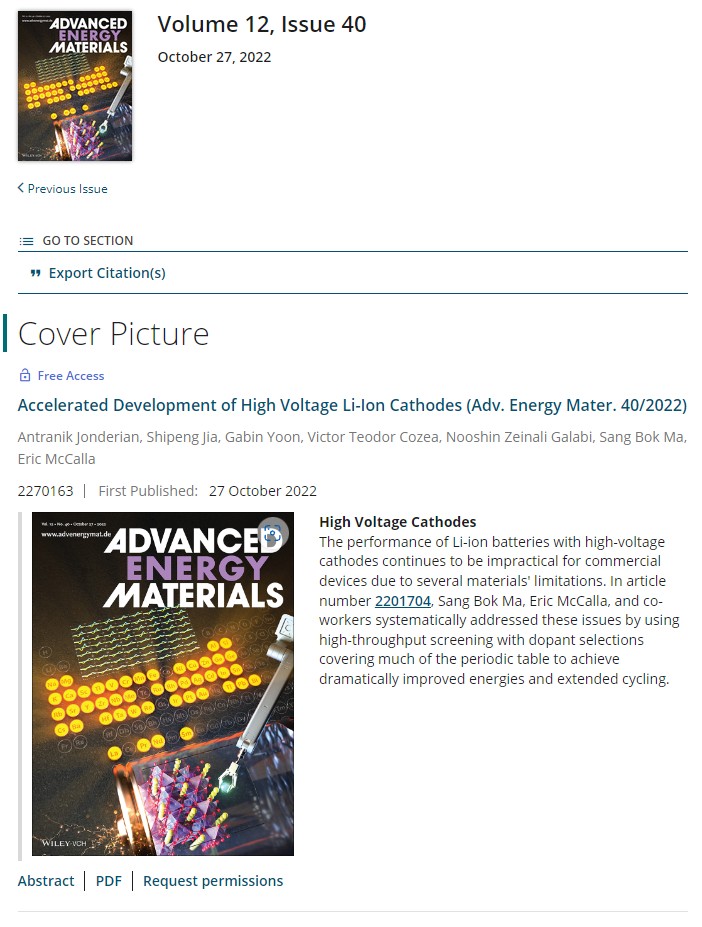 ADVANCED ENERGY MATERIALS _ Front Cover
Volume 12, Issue 40
October 27, 2022
Accelerated Development of High Voltage Li-Ion Cathodes
(Adv. Energy Mater. 40/2022)
Antranik Jonderian, Shipeng Jia, Gabin Yoon, Victor Teodor Cozea, Nooshin Zeinali Galabi, Sang Bok Ma, Eric McCalla
2270163 First Published: 27 October 2022
https://onlinelibrary.wiley.com/toc/16146840/2022/12/40
Image created by Younghee Lee / CUBE3D Graphic.