PUBLISHING NEWS
The publisher selected our Cover Graphic.
Wiley_ADVANCED ELECTRONIC MATERIALS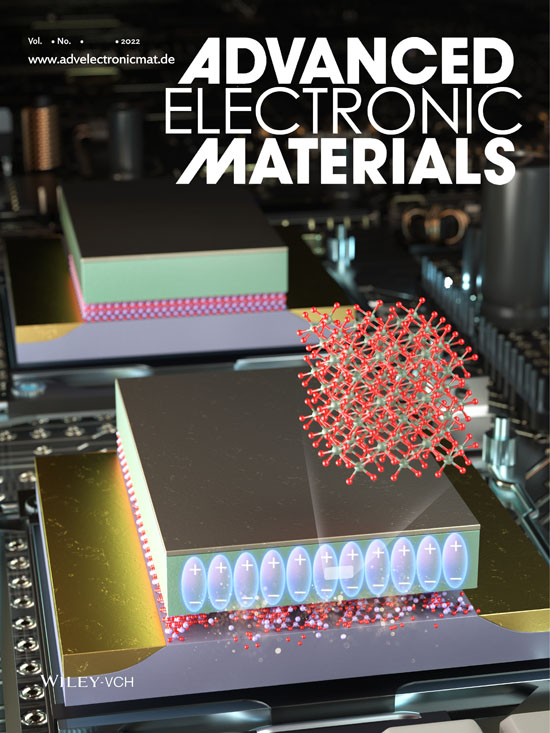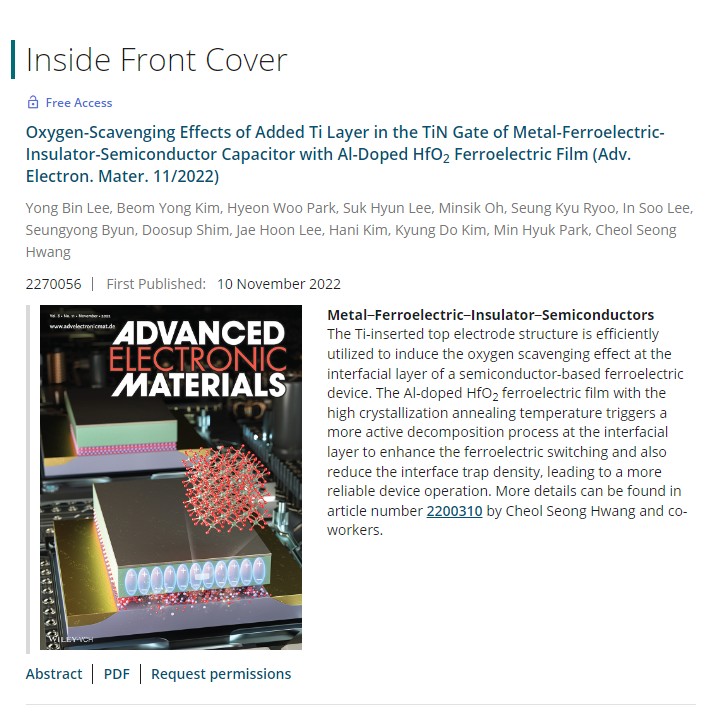 Advanced Electronic Materials _ Inside Front Cover


Volume 8, Issue 11
November 2022
Oxygen-Scavenging Effects of Added Ti Layer in the TiN Gate of
Metal-Ferroelectric-Insulator-Semiconductor Capacitor with Al-Doped HfO2 Ferroelectric Film
(Adv. Electron. Mater. 11/2022)
Yong Bin Lee, Beom Yong Kim, Hyeon Woo Park, Suk Hyun Lee, Minsik Oh, Seung Kyu Ryoo, In Soo Lee,
Seungyong Byun, Doosup Shim, Jae Hoon Lee, Hani Kim, Kyung Do Kim, Min Hyuk Park, Cheol Seong Hwang
https://onlinelibrary.wiley.com/doi/10.1002/aelm.202270056
Image created by Younghee Lee / CUBE3D Graphic.