PUBLISHING NEWS
The publisher selected our Cover Graphic.
Wiley_ADVANCED ENERGY MATERIALS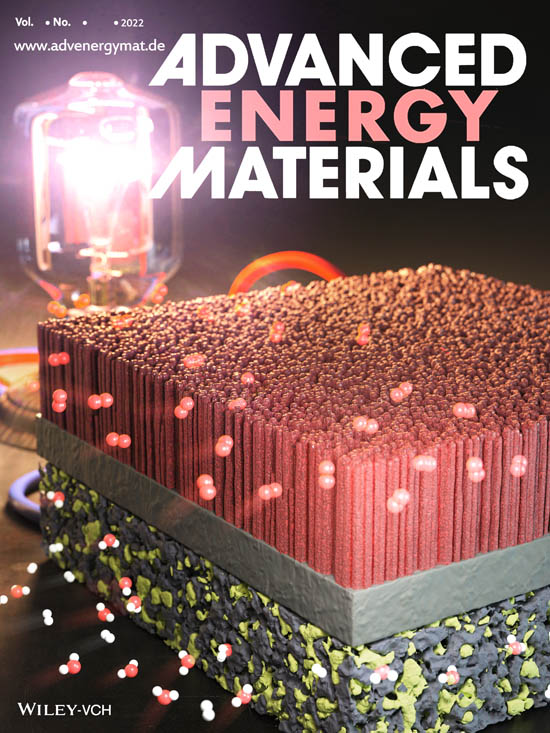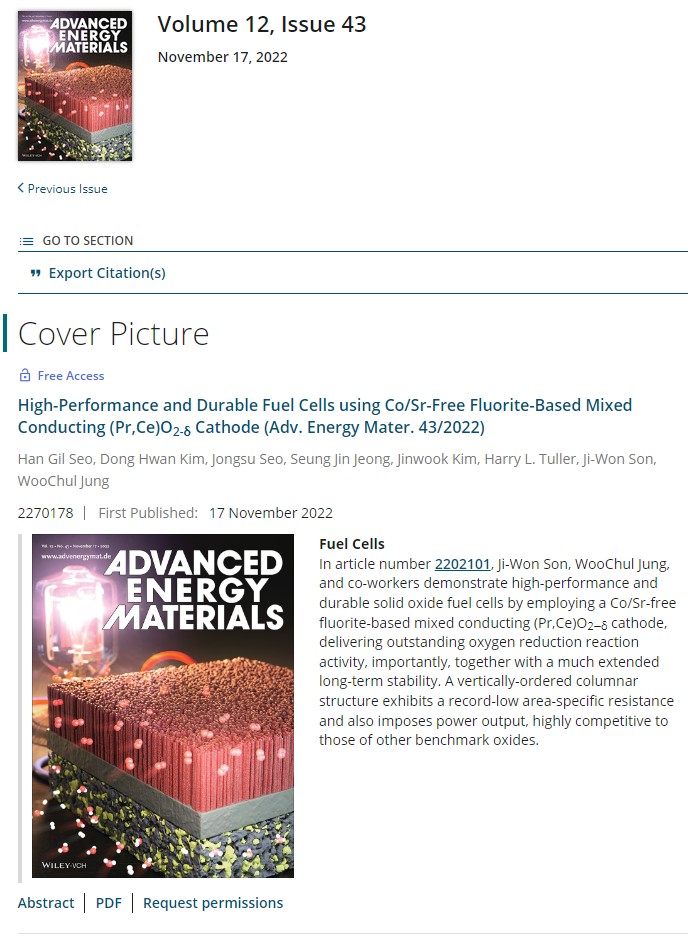 ADVANCED ENERGY MATERIALS _ Front Cover
Volume 12, Issue 43
November 17, 2022
High-Performance and Durable Fuel Cells using Co/Sr-Free Fluorite-Based Mixed Conducting (Pr,Ce)O2-δ Cathode
(Adv. Energy Mater. 43/2022)
Han Gil Seo, Dong Hwan Kim, Jongsu Seo, Seung Jin Jeong, Jinwook Kim, Harry L. Tuller, Ji-Won Son, WooChul Jung
2270178 First Published: 17 November 2022
https://onlinelibrary.wiley.com/toc/16146840/2022/12/43
Image created by Younghee Lee / CUBE3D Graphic.