PUBLISHING NEWS
The publisher selected our Cover Graphic.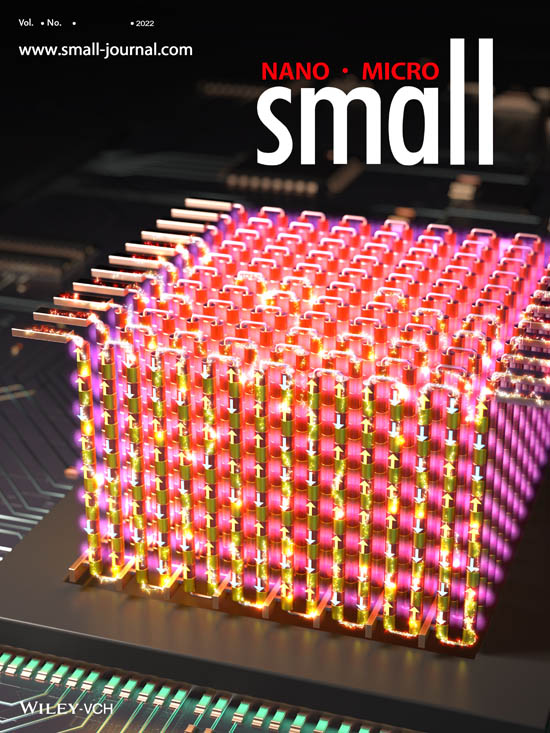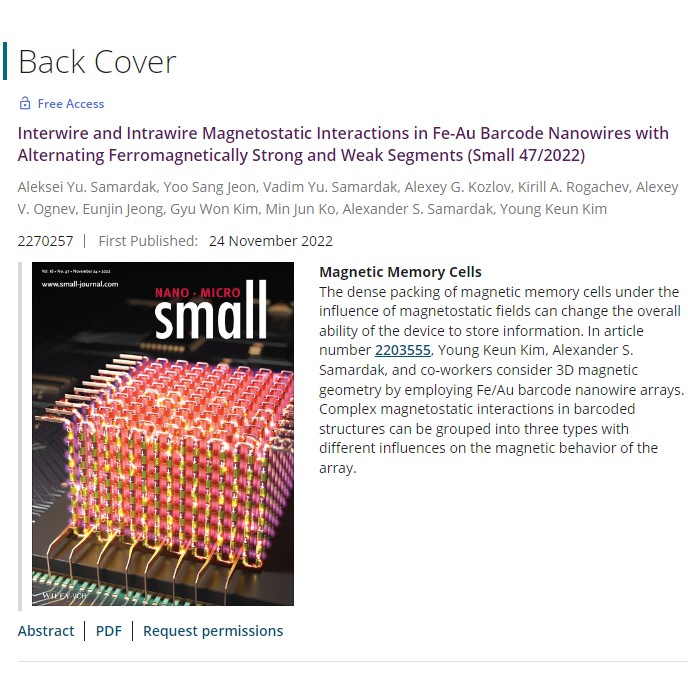 Small _ Back Cover
Volume 18, Issue 47
November 24, 2022
Interwire and Intrawire Magnetostatic Interactions in Fe-Au Barcode Nanowires with
Alternating Ferromagnetically Strong and Weak Segments
(Small 47/2022)
Aleksei Yu. Samardak, Yoo Sang Jeon, Vadim Yu. Samardak, Alexey G. Kozlov, Kirill A. Rogachev,
Alexey V. Ognev, Eunjin Jeong, Gyu Won Kim, Min Jun Ko, Alexander S. Samardak, Young Keun Kim
2270257 First Published: 24 November 2022

https://onlinelibrary.wiley.com/doi/10.1002/smll.202270257
Image created by Younghee Lee / CUBE3D Graphic.