PUBLISHING NEWS
The publisher selected our Cover Graphic.
Wiley_ADVANCED FUNCTIONAL MATERIALS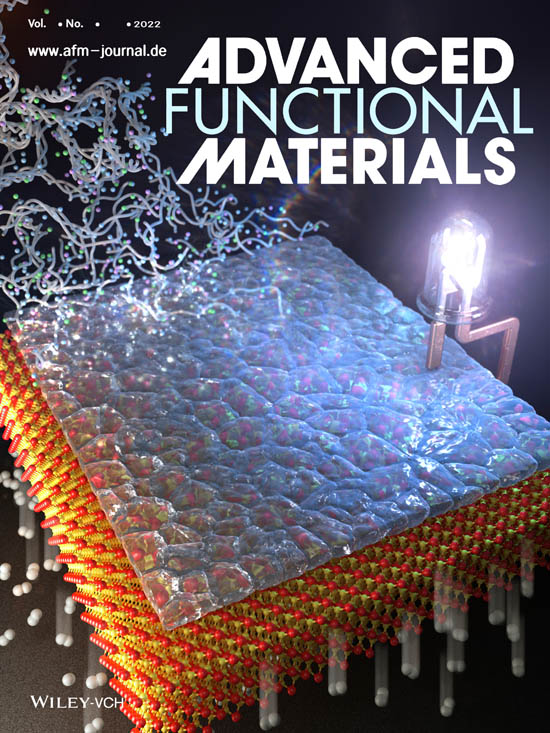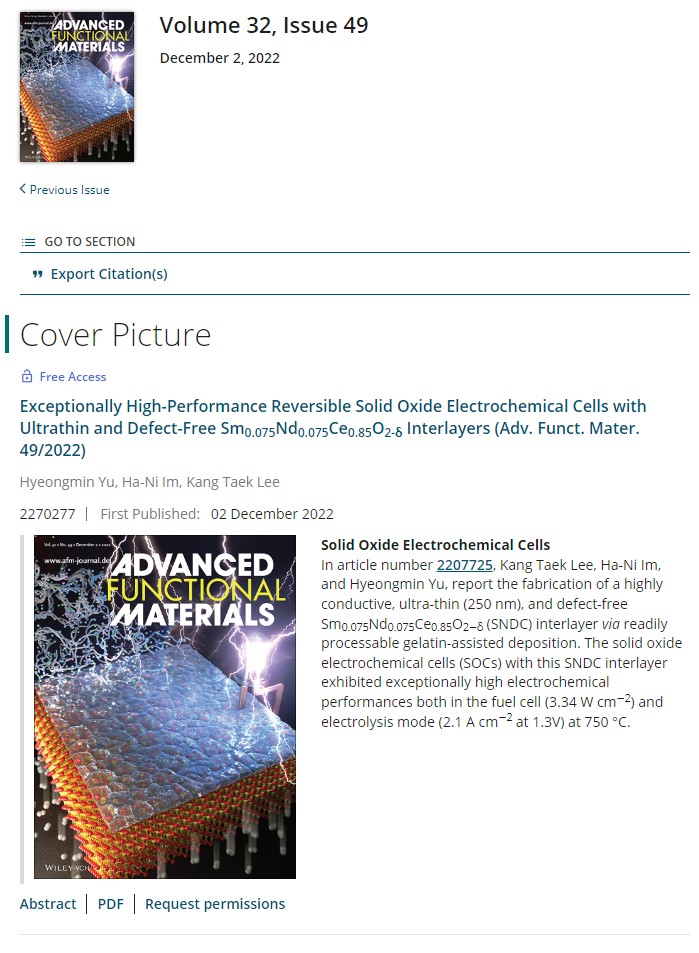 ADVANCED FUNCTIONAL MATERIALS _ Front Cover
Volume 32, Issue 49
December 2, 2022
Exceptionally High-Performance Reversible Solid Oxide Electrochemical Cells with Ultrathin and
Defect-Free Sm0.075Nd0.075Ce0.85O2-δ Interlayers
(Adv. Funct. Mater. 49/2022)
Hyeongmin Yu, Ha-Ni Im, Kang Taek Lee
2270277 First Published: 02 December 2022
https://onlinelibrary.wiley.com/toc/16163028/2022/32/49

Image created by Younghee Lee / CUBE3D Graphic.