PUBLISHING NEWS
The publisher selected our Cover Graphic.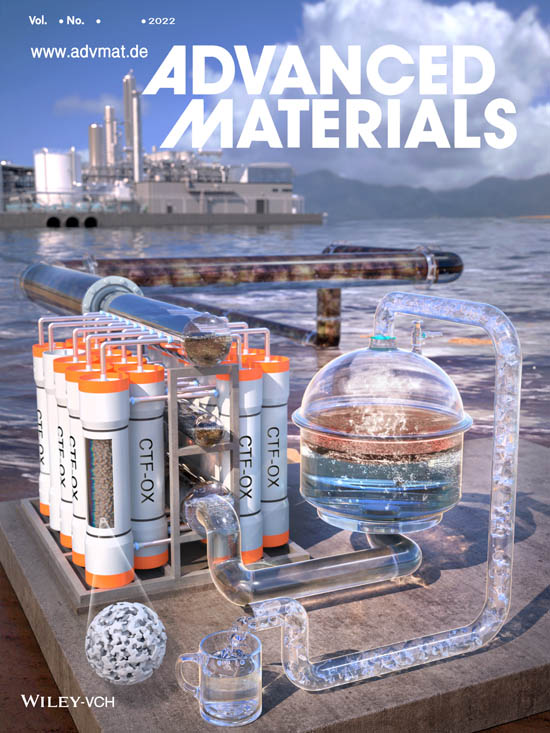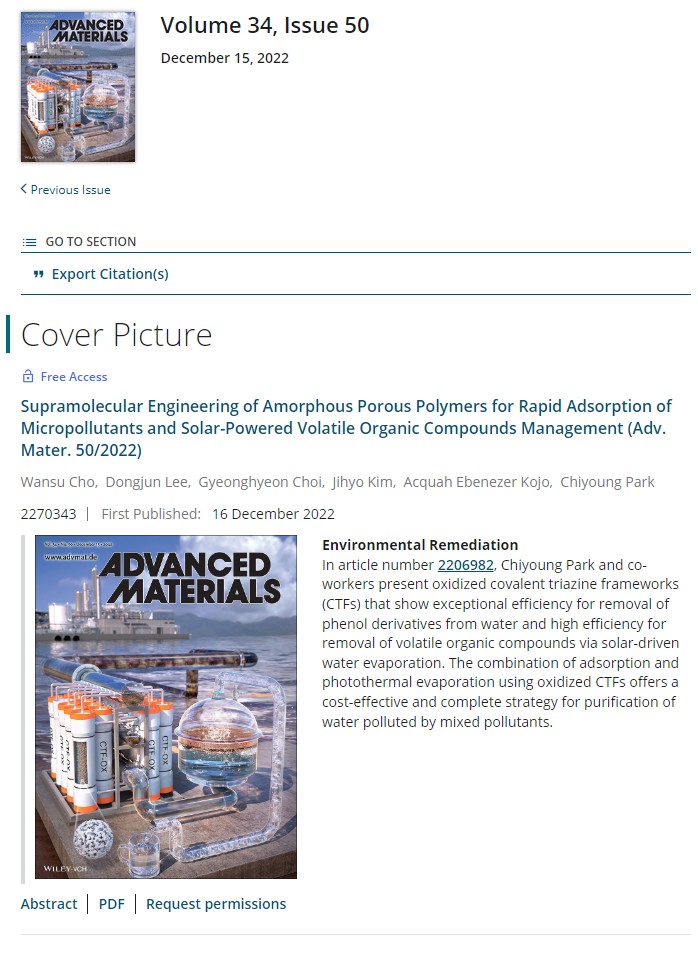 ADVANCED MATERIALS _ Front Cover
Volume 34, Issue 50
December 15, 2022
Supramolecular Engineering of Amorphous Porous Polymers for Rapid Adsorption of
Micropollutants and Solar-Powered Volatile Organic Compounds Management
(Adv. Mater. 50/2022)
Wansu Cho, Dongjun Lee, Gyeonghyeon Choi, Jihyo Kim, Acquah Ebenezer Kojo, Chiyoung Park
2270343 First Published: 16 December 2022
https://onlinelibrary.wiley.com/toc/15214095/2022/34/50
Image created by Younghee Lee / CUBE3D Graphic.