PUBLISHING NEWS
The publisher selected our Cover Graphic.
Wiley_ADVANCED FUNCTIONAL MATERIALS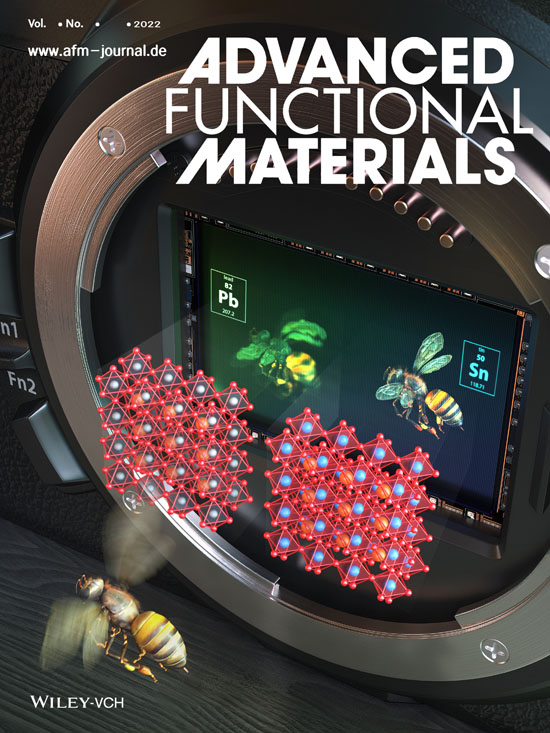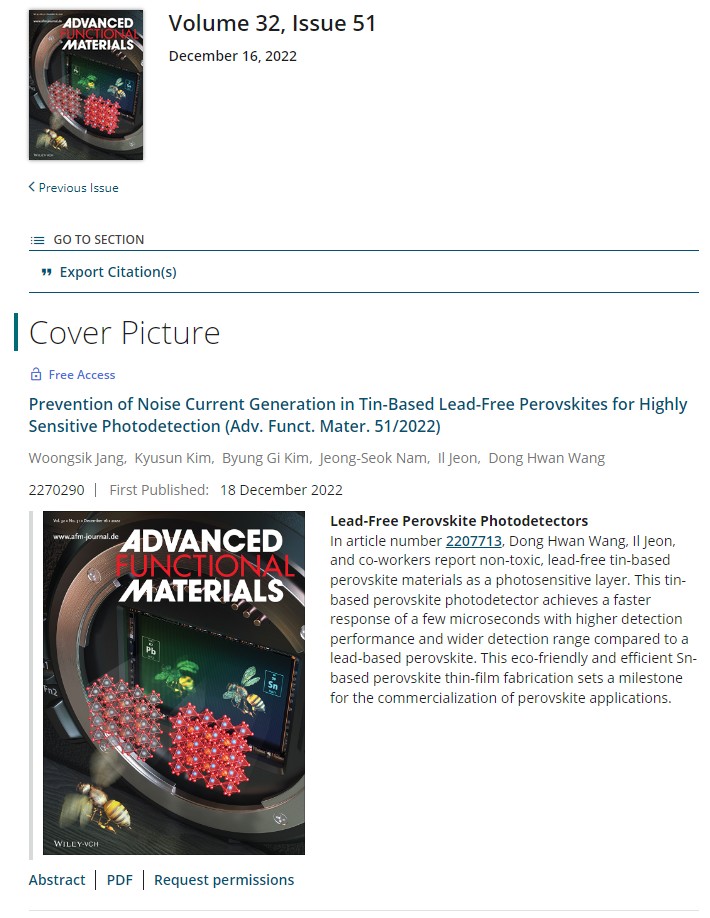 ADVANCED FUNCTIONAL MATERIALS _ Front Cover
Volume 32, Issue 51
December 16, 2022
Prevention of Noise Current Generation in Tin-Based Lead-Free Perovskites for Highly Sensitive Photodetection
(Adv. Funct. Mater. 51/2022)
Woongsik Jang, Kyusun Kim, Byung Gi Kim, Jeong-Seok Nam, Il Jeon, Dong Hwan Wang
2270290 First Published: 18 December 2022
https://onlinelibrary.wiley.com/toc/16163028/2022/32/51

Image created by Younghee Lee / CUBE3D Graphic.