PUBLISHING NEWS
The publisher selected our Cover Graphic.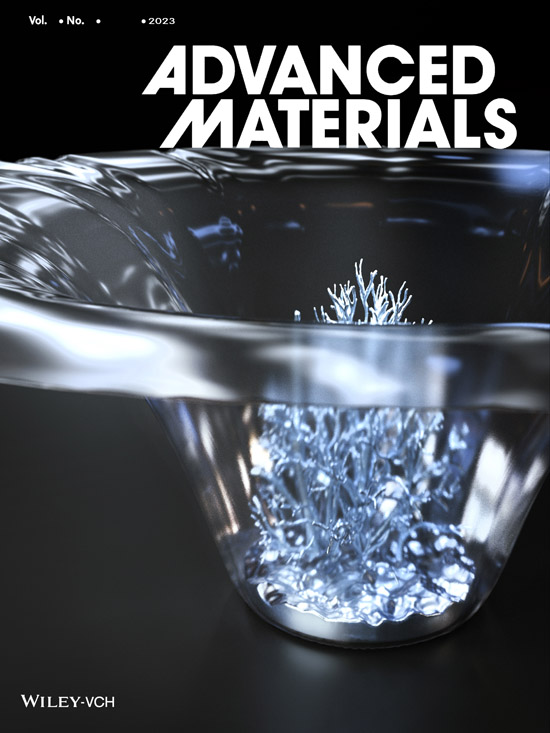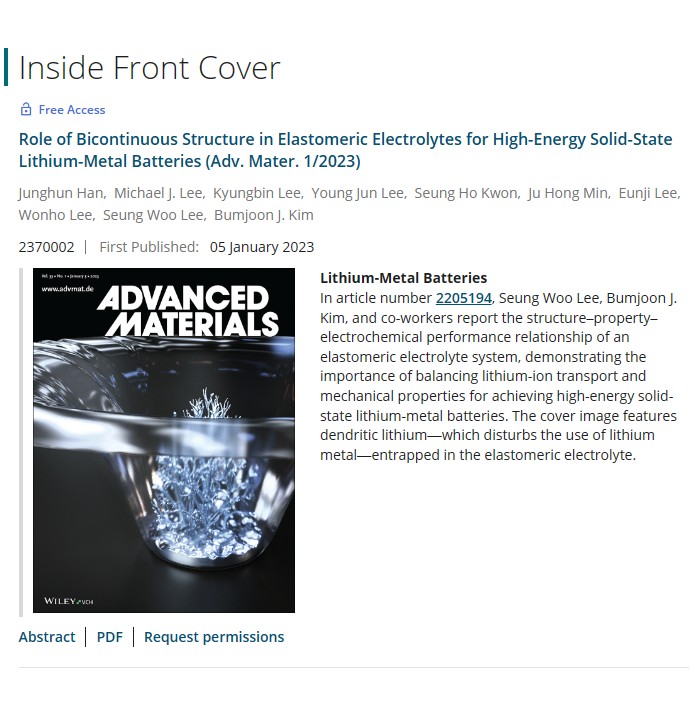 ADVANCED MATERIALS _ Inside Front Cover
Volume 35, Issue 1
January 5, 2023
Role of Bicontinuous Structure in Elastomeric Electrolytes for
High-Energy Solid-State Lithium-Metal Batteries
(Adv. Mater. 1/2023)
Junghun Han, Michael J. Lee, Kyungbin Lee, Young Jun Lee, Seung Ho Kwon,
Ju Hong Min, Eunji Lee, Wonho Lee, Seung Woo Lee, Bumjoon J. Kim
2370002 First Published: 05 January 2023
https://onlinelibrary.wiley.com/doi/10.1002/adma.202370002
Image created by Younghee Lee / CUBE3D Graphic.