PUBLISHING NEWS
The publisher selected our Cover Graphic.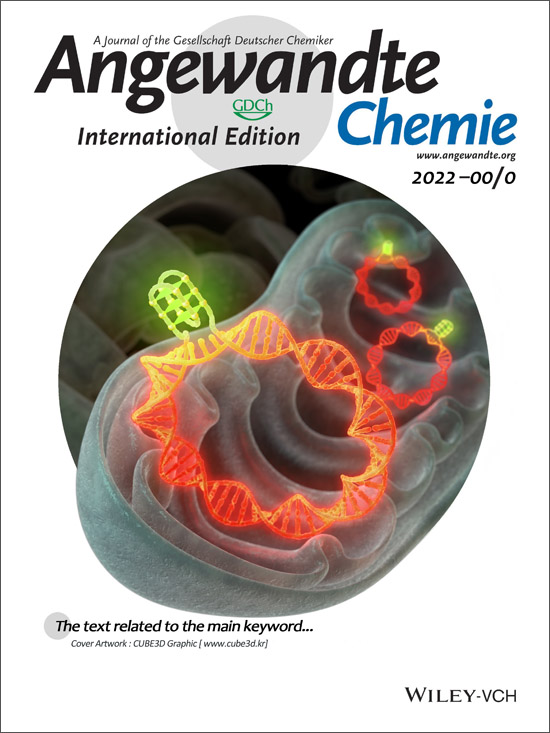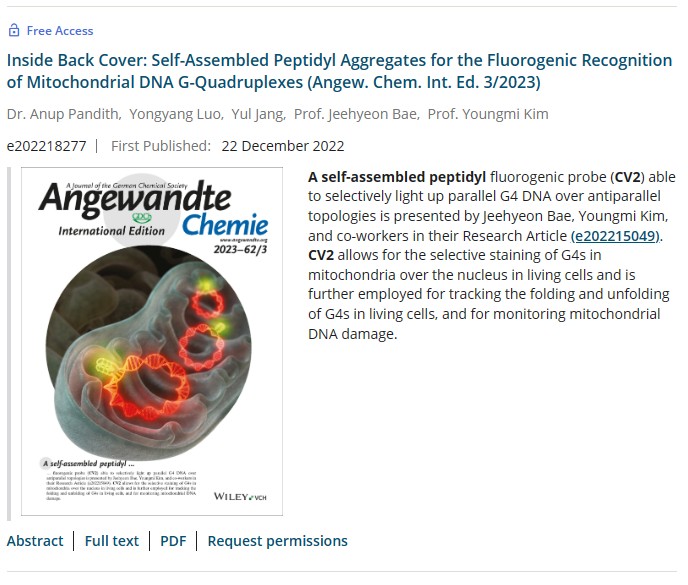 Angewandte Chemie_Inside Back Cover

Volume 62, Issue 3
January 16, 2023
Self-Assembled Peptidyl Aggregates for the Fluorogenic Recognition of Mitochondrial DNA G-Quadruplexes
(Angew. Chem. Int. Ed. 3/2023)
Dr. Anup Pandith, Yongyang Luo, Yul Jang, Prof. Jeehyeon Bae, Prof. Youngmi Kim
e202218277 First Published: 22 December 2022
https://onlinelibrary.wiley.com/doi/10.1002/anie.202218277
Image created by Younghee Lee / CUBE3D Graphic.