PUBLISHING NEWS
The publisher selected our Cover Graphic.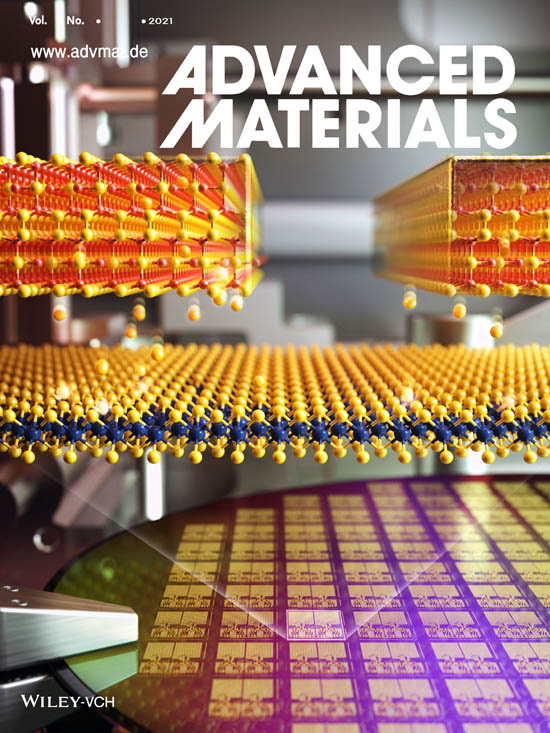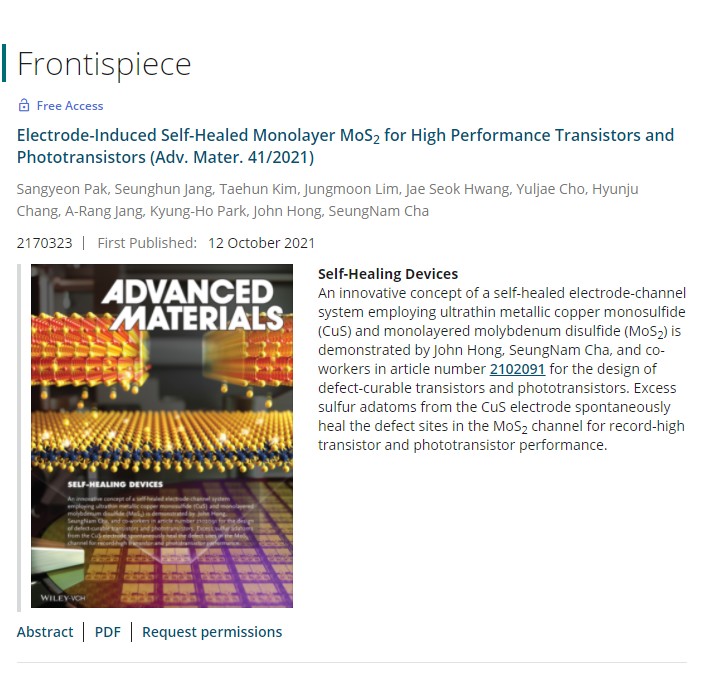 ADVANCED MATERIALS _ Frontispiece
Volume 33, Issue 41
October 14, 2021
Electrode-Induced Self-Healed Monolayer MoS2 for High Performance Transistors and Phototransistors
(Adv. Mater. 41/2021)
Sangyeon Pak, Seunghun Jang, Taehun Kim, Jungmoon Lim, Jae Seok Hwang, Yuljae Cho,
Hyunju Chang, A-Rang Jang, Kyung-Ho Park, John Hong, SeungNam Cha
2170323 First Published: 12 October 2021

https://onlinelibrary.wiley.com/doi/10.1002/adma.202170323
Image created by Younghee Lee / CUBE3D Graphic.