PUBLISHING NEWS
The publisher selected our Cover Graphic.
Wiley_ADVANCED ENERGY MATERIALS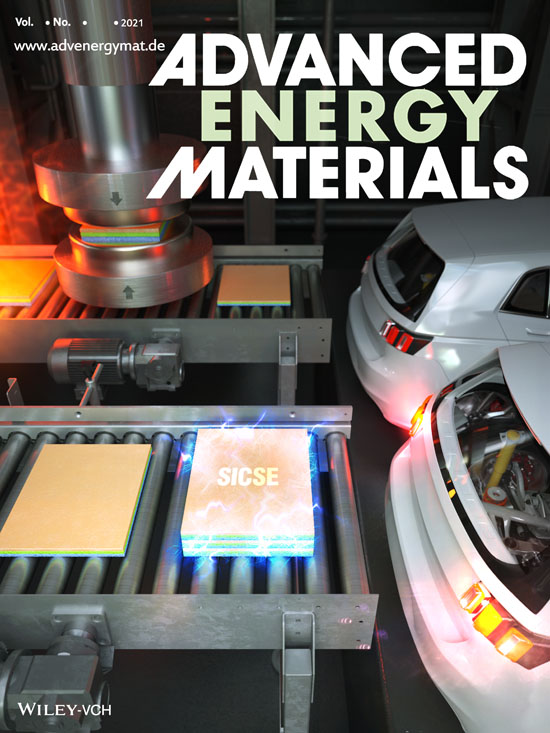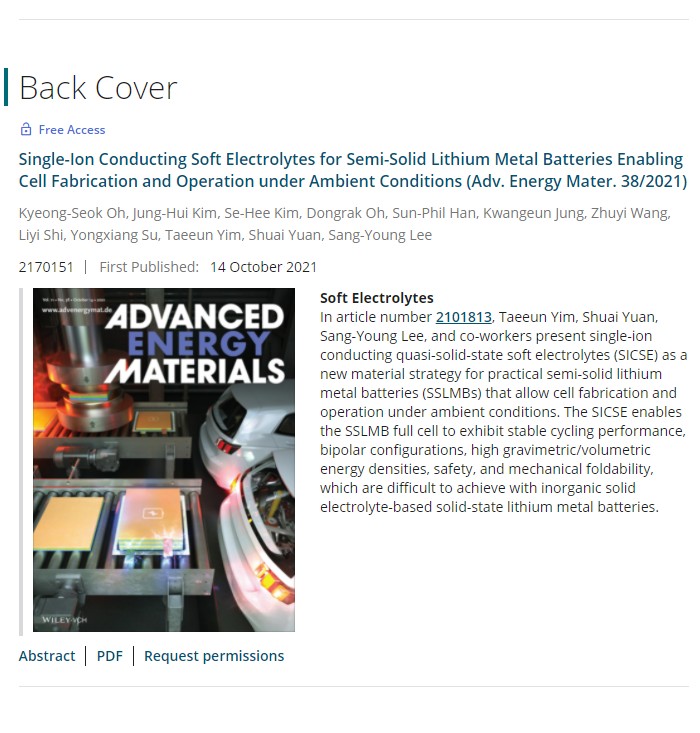 ADVANCED ENERGY MATERIALS _ Back Cover
Volume 11, Issue 38
October 14, 2021
Single-Ion Conducting Soft Electrolytes for Semi-Solid Lithium Metal Batteries Enabling Cell Fabrication and
Operation under Ambient Conditions
(Adv. Energy Mater. 38/2021)
Kyeong-Seok Oh, Jung-Hui Kim, Se-Hee Kim, Dongrak Oh, Sun-Phil Han, Kwangeun Jung,
Zhuyi Wang, Liyi Shi, Yongxiang Su, Taeeun Yim, Shuai Yuan, Sang-Young Lee
2170151 First Published: 14 October 2021
https://onlinelibrary.wiley.com/doi/10.1002/aenm.202170151
Image created by Younghee Lee / CUBE3D Graphic.