PUBLISHING NEWS
The publisher selected our Cover Graphic.
Wiley_ADVANCED ENERGY MATERIALS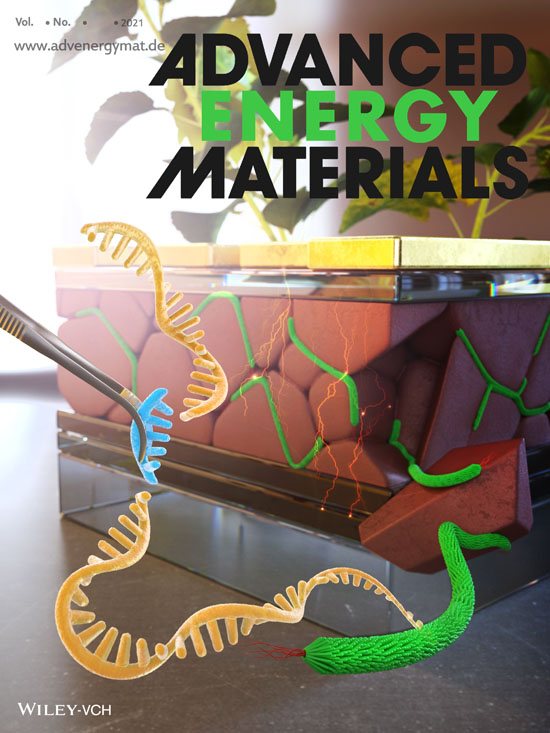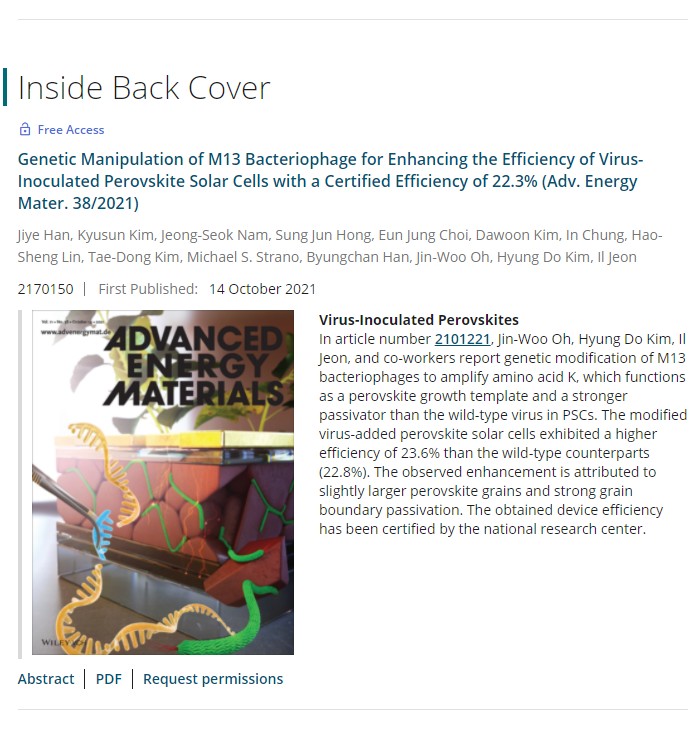 ADVANCED ENERGY MATERIALS _ Inside Back Cover
Volume 11, Issue 38
October 14, 2021
Genetic Manipulation of M13 Bacteriophage for Enhancing the Efficiency of
Virus-Inoculated Perovskite Solar Cells with a Certified Efficiency of 22.3%
(Adv. Energy Mater. 38/2021)
Jiye Han, Kyusun Kim, Jeong-Seok Nam, Sung Jun Hong, Eun Jung Choi, Dawoon Kim, In Chung,
Hao-Sheng Lin, Tae-Dong Kim, Michael S. Strano, Byungchan Han, Jin-Woo Oh, Hyung Do Kim, Il Jeon
2170150 First Published: 14 October 2021
https://onlinelibrary.wiley.com/doi/10.1002/aenm.202170150
Image created by Younghee Lee / CUBE3D Graphic.