PUBLISHING NEWS
The publisher selected our Cover Graphic.
Wiley_ADVANCED ENERGY MATERIALS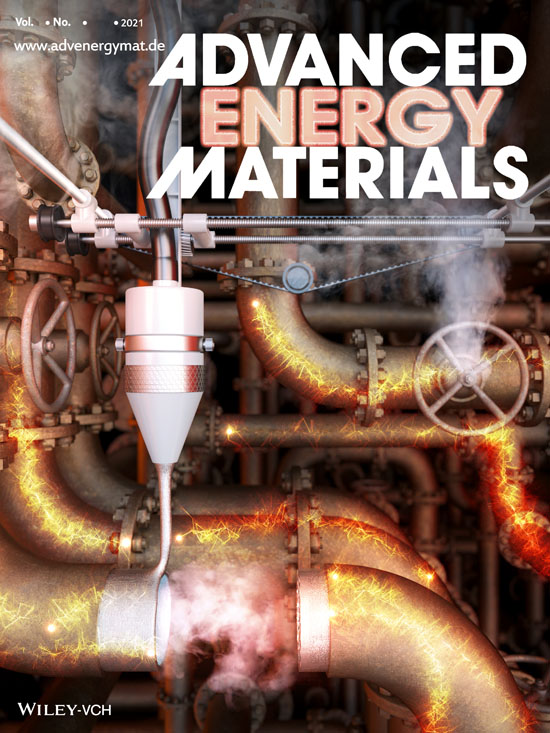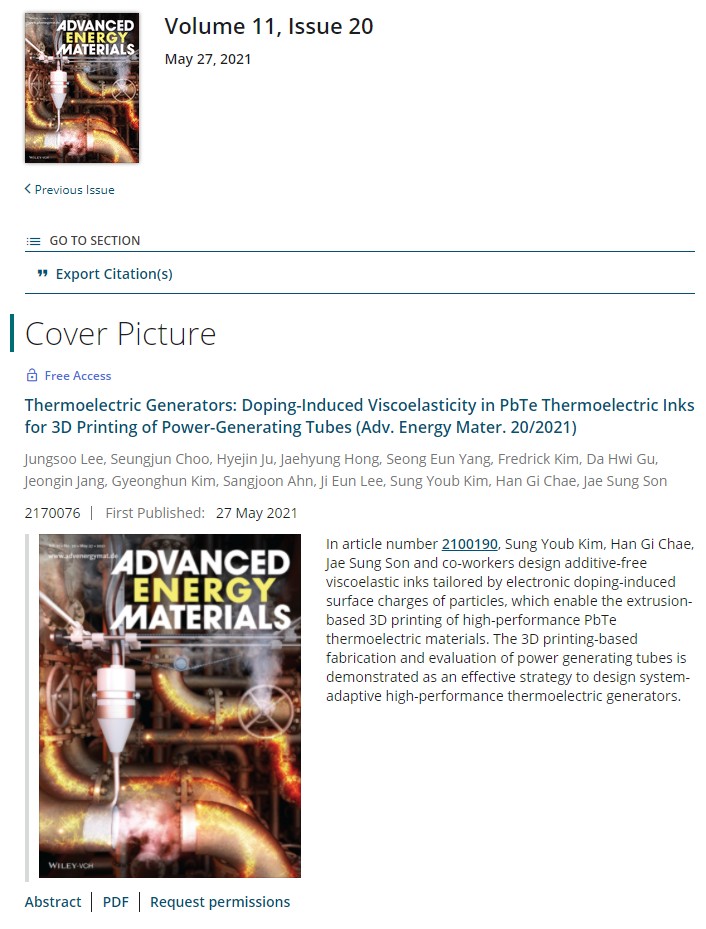 ADVANCED ENERGY MATERIALS _ Front Cover
Volume 11, Issue 20
May 27, 2021
Thermoelectric Generators: Doping-Induced Viscoelasticity in PbTe Thermoelectric Inks for 3D Printing of Power-Generating Tubes
(Adv. Energy Mater. 20/2021)
Jungsoo Lee, Seungjun Choo, Hyejin Ju, Jaehyung Hong, Seong Eun Yang, Fredrick Kim,
Da Hwi Gu, Jeongin Jang, Gyeonghun Kim, Sangjoon Ahn, Ji Eun Lee, Sung Youb Kim, Han Gi Chae, Jae Sung Son
2170076 First Published: 27 May 2021
https://onlinelibrary.wiley.com/toc/16146840/2021/11/20
Image created by Younghee Lee / CUBE3D Graphic.