PUBLISHING NEWS
The publisher selected our Cover Graphic.
Wiley_ADVANCED FUNCTIONAL MATERIALS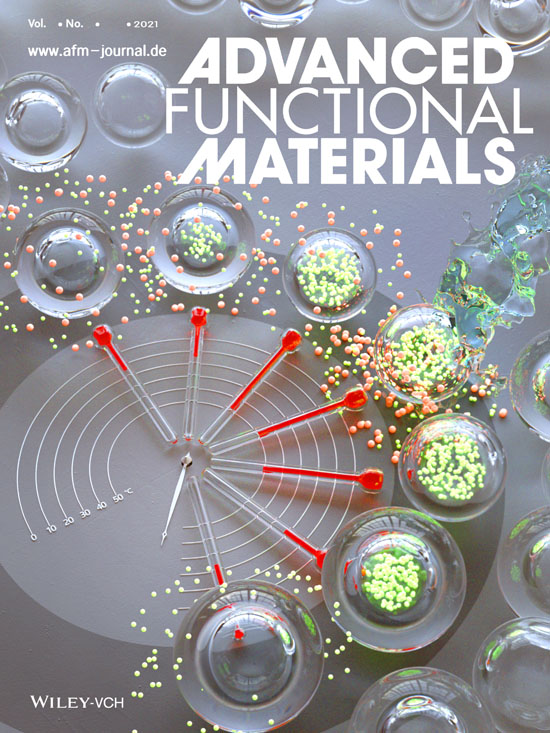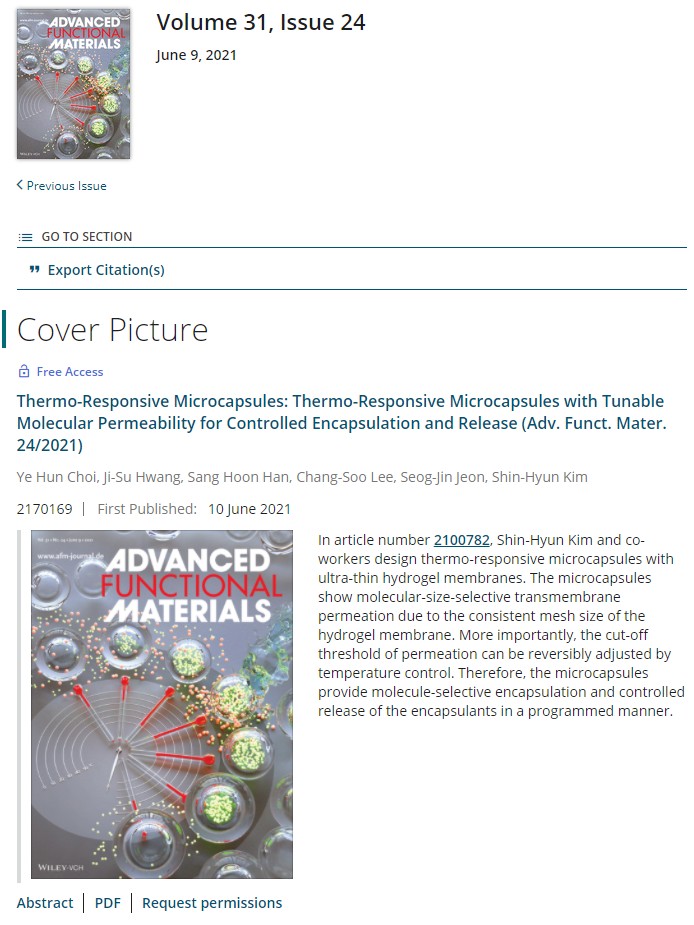 ADVANCED FUNCTIONAL MATERIALS _ Front Cover
Volume 31, Issue 24
June 9, 2021
Thermo-Responsive Microcapsules: Thermo-Responsive Microcapsules with
Tunable Molecular Permeability for Controlled Encapsulation and Release
(Adv. Funct. Mater. 24/2021)
Ye Hun Choi, Ji-Su Hwang, Sang Hoon Han, Chang-Soo Lee, Seog-Jin Jeon, Shin-Hyun Kim
2170169 First Published: 10 June 2021
https://onlinelibrary.wiley.com/toc/16163028/2021/31/24

Image created by Younghee Lee / CUBE3D Graphic.